KC3D LLC
Regular price
Sale price
$19.99
Unit price
per
Sale
Sold out
Say goodbye to tail kicks and blowouts on your T-REX 470L.  With a larger 67T front tail pulley and a longer belt, this upgrade increases your tail ratio from 3.7:1 to a much more reasonable 4.5:1, greatly increasing your tail power and authority without the need for long tail blades that reduce ground clearance.  It's easy to install and will greatly improve your flying experience, especially at lower RPMs.
Testing has shown this setup is best suited to use with the RotorTech 71mm Tail Blades.  Running other tail blades, such as the ALIGN 69mm, will not yield optimal results due to their inferior airfoil and tapering shape.  Do not use the ALIGN 74mm tail blades with this kit, the RPM is too high and you're likely to see vibration due to the 74mm plastic blades being very heavy, combined with the relatively small diameter tail shaft.  Tail performance with this kit and RT71 tail blades is excellent and you should not need anything larger, unless perhaps you're flying strictly at low RPM and want a bit more.
Included in the kit:
1 x 3D Printed 67T Front Pulley (ABS Plastic)
1 x High Quality Tiawanese 548MXL3.2 Fiberglass Reinforced Belt
Be sure to go through tail setup again to ensure proper endpoints for the tail servo after installing this upgrade as the length of the tail assembly will change slightly.
Installation Instructions
The belt in this kit is slightly longer than the stock belt.  This is simply due to belt length availability.  As such, you will not be able to put the tail boom in the exact same position it was in with the stock setup.  You will need to adjust the main belt tension by pulling back on the tail boom and tightening the clamp, and for finer adjustments the stock idler adjustment can be used.
1. Remove the main gear/pulley and tail boom assemblies from your helicopter.  The standard ALIGN manual can be used for this process.

2. Install the 3D Printed pulley in place of the original.  The flat, unflanged side of the pulley goes upwards when installed in the helicopter.

3. Fully loosen the belt tensioners.  To do this, screw the tensioning screws all the way in.

4. Replace the stock belt with the longer one included with this upgrade, then reinsert the boom. The standard ALIGN manual can again be used for this process
.
5. Once the helicopter is reassembled, pull on the tail boom while tightening the boom clamp screws.  You want a good amount of tension.  Because of the extra load on the tail rotor simply due to the higher RPM, and ALIGN's unfortunate choice of using extermely narrow 3.2mm wide MXL belts on this helicopter, tension must be quite high to prevent belt slippage under load.  A GT2/2GT belt tooth profile as well as a wider belt would offer much improvement (see Protos 380), but would require extensive modification to all of the pulleys and idlers, and is not reasonable to do.

6. If necessary, further increase belt tension by loosening the tensioner screws a little at a time.

7. Go through the tail setup on your flybarless unit to ensure proper tail servo endpoints.

8. You may want or need to pin the boom using a 2mm self tapping screw through the tail box into the tail boom if the boom is slipping causing you to lose tension over time.
If you want a spare/replacement belt or pulley, please contact us directly.
Share
View full details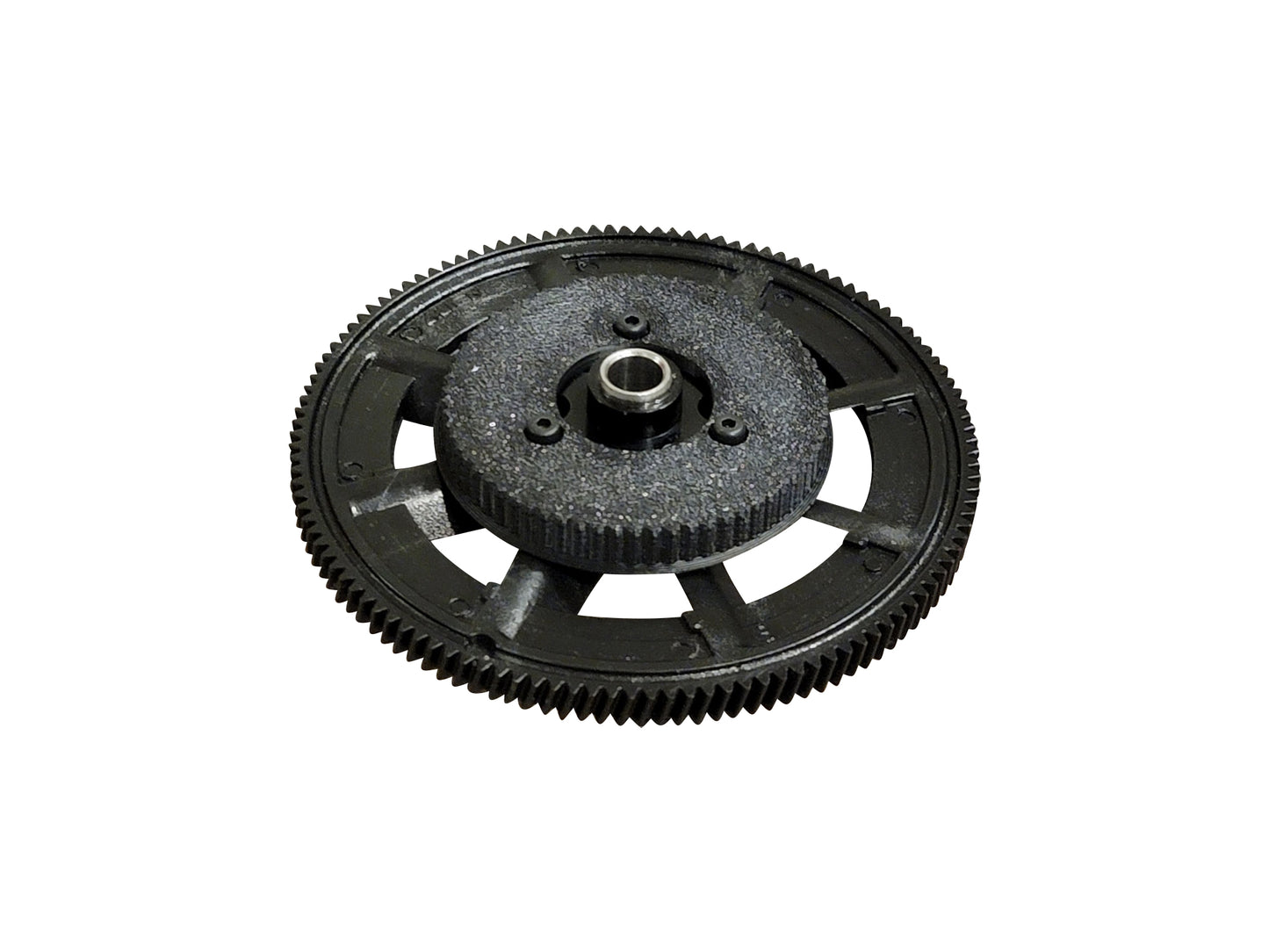 Going back to stock
On second flight, after double checking tension. The belt came off the 3D printed front pulley while inverted mowing some flowers. This was a concerned when I saw no lip/guide on top of gear like stock. Ended up costing a set of main blades, and canopy damage
A nice fix.
470's that I have owned all had very weak tail control at the headspeeds I use. This is a good fix.
Works flawless, tail is locked in, perfect upgrade.
Had issues with my tail blowing out on my 470L. This tail pulley and belt was the perfect solution, no more tail blow outs, lower gain on gyro. And Amazed by the quality of the printed gear. I will continue to support KC3D!
Waste of money
The teeth on the gear is not deep enough so no matter how tight you make your belt it's still slips I have it tighter than I've ever had it before and the belt slips around the gear contact is my body and then you want to talk to you like you're stupid So now I'm leaving a review for the gear that is a waste of money your mouth is still with a slight tail blowout
Excellent quality products
The products I purchased fit perfectly and appear to be very good quality.