KC3D LLC
Regular price
Sale price
$46.99
Unit price
per
Sale
Sold out
For installation instructions click here.
READ THE PART WHERE IT SAYS WHAT SIZE BATTERY WILL FIT.  IT'S LITERALLY THE SECOND SENTENCE IN THE BELOW PARAGRAPH.  THANKS!
This battery holder solution offers an easy way to connect and use many different LiPos with your Dynatron starter.  Fitting LiPos from 3s 1300 to 6s 1050 (max LiPo size approximately 40x45x80mm, tube ID ~62.5mm), you have a wide range of starter power to choose from.  The threaded end-cap can be customized as needed to accommodate much longer packs, such as 4s 2200, though the default configuration should work for the most common packs.  Contact us for longer end-cap options.

Wago 221-412 wire splicing terminals make it easy to connect your Dynatron's input leads to the adapter and get flying with no soldering required.  All you have to do is cut and strip the wires from your starter motor and switch, connect the harness, and put it all together.  The included cable comes with a male XT60 for connecting LiPos.  Use an adapter or cut off and solder on your own connector if you do not use XT60.

You will need a 10mm socket/ratchet as well as an extension for said socket to install the nuts that hold the rear piece on.
This product includes:
1 x 3D Printed Sullivan Dynatron LiPo Battery Holder (Black ABS Plastic)
This product has a limited lifetime warranty.  If the 3D printed pieces break due to impact damage, let us know and we'll get a new one sent out to you.  The warranty does not cover melted or damaged wiring or terminal due to extended periods of too high amp draw (e.g. stalling the starter motor for too long).
Note: Do not overtighten the endcap.  These are plastic threads and they're relatively thin.  It doesn't need to be crazy tight to hold your LiPo in.  Just snug it down and that's enough.
Battery and Dynatron not included.
Shipping Disclaimer:
In an effort to reduce waste of shipping supplies, if you order only a Dynatron adapter, it will ship in the single box that it is packaged in instead of being double boxed like they've historically been.  Any additional small items ordered, if they can fit into the adapter box that is how it will ship.  This is in an effort to reduce end user costs, as shipping supplies are not free and the costs are always passed down to the customer. 

Share
View full details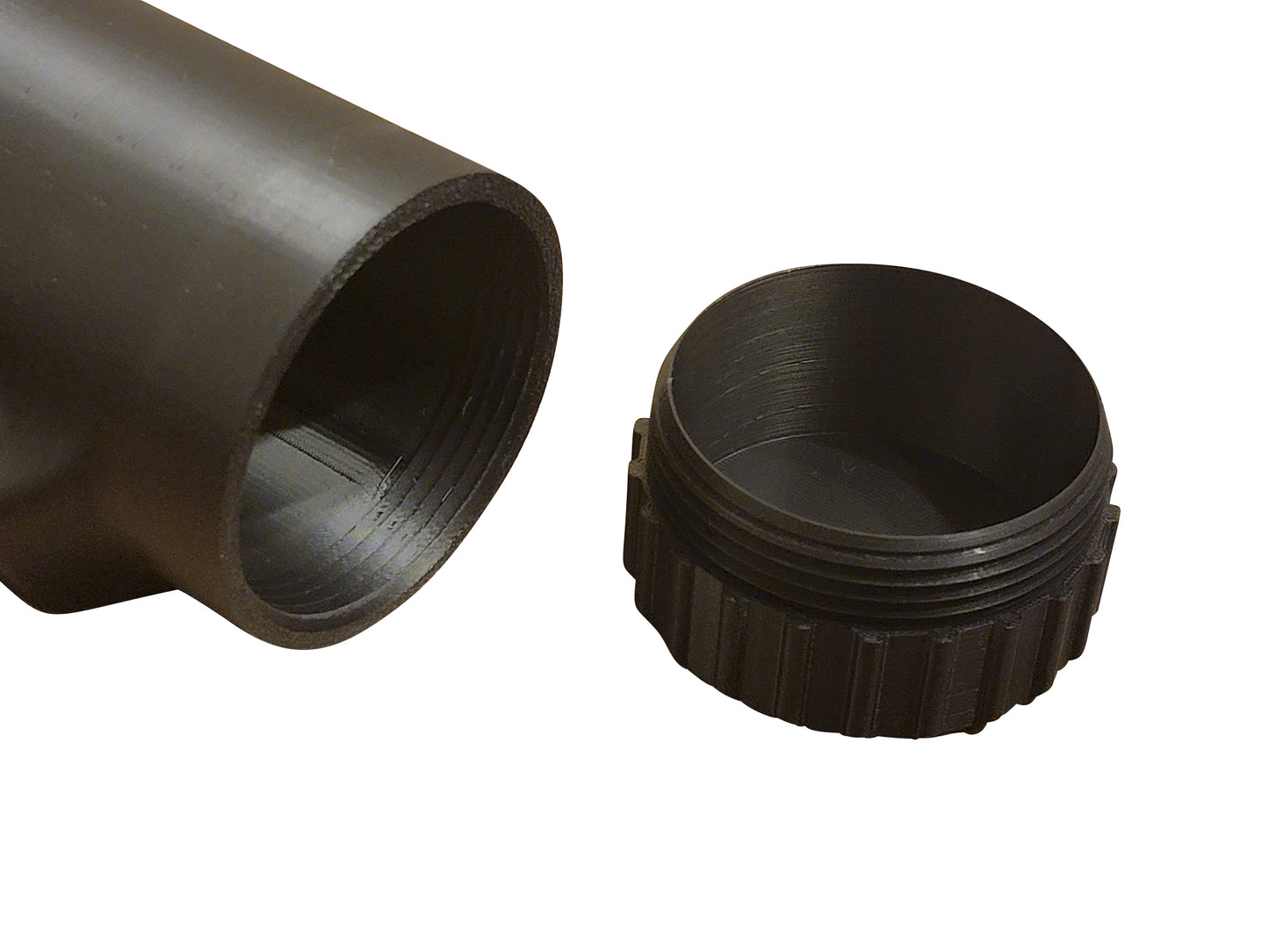 This setup is awesome!
Work perfectly and installs really easily. If you have electric helis then you're already setup to charge Lipo's so this is the perfect way to go. Just pay attention to the battery size and it will work fine. I got my battery from Amazon for $35 buck so for me it was cheaper than buying Makita batteries and another charger for those.
Battery storage is a little to small.
Battery storage is a little to small had to buy a new battery much smaller then I use previously using, only able to fit a small battery. Just found out you can order a larger end cap. I would suggest offering the different sized ones when ordering the LiPo battery unit. Other that that it's really very nice !!!