KC3D LLC
Regular price
Sale price
$74.99
Unit price
per
Sale
Sold out
If you had a bad crash and smashed the capacitors on your ESC, it can turn a very expensive piece of electronics into a now very expensive paperweight.  Fear not, capacitors can be replaced, and we will do that for you to turn your very expensive paperweight back into a very expensive piece of electronics.  
We always use quality capacitors from a reputable manufacturer such as Nichicon, United Chemi-Con, Rubycon, Panasonic, or Kemet, with a temperature rating of 105C or higher and the correct low-ESR style capacitor for the application.  Capacitors used may not match the originals in brand, color, or size, but performance will be as expected. 

If you have multiple ESCs to send, set the order quantity of this item to the number of ESCs you are sending.  
1. Once your order is placed, you will receive an email with an address to ship your device(s) to.   If possible, print out your order receipt and put it inside your package. 

2. Send out your device(s).  Email us with tracking information if available so we know when to expect it.  Once received, work will begin.  

3. Once the repair is completed, it will be shipped back to you and the order marked as fulfilled.  If for some reason it is not repairable (e.g. due to unrelated damage), you will be refunded minus shipping cost and the unit will be returned to you.

Due to the large variety of capacitors used in ESCs, we may not have the one required for your ESC in stock.  As a result, turnaround time may be as much as 2 weeks after receiving your ESC.

Note:
By default there is a $10 charge to add shipping insurance to the shipment from us.  If you opt not to add shipping insurance (select "No" on the product page), we cannot and will not be liable for loss or damage in shipping to/from us.  Shipping insurance is only an additional $10 and will protect you if USPS/UPS decide to throw your package out the back of the truck.  Seeing as many of the items sent for repair are quite expensive, it's highly recommended that you do not waive the insurance charge.

This service will most likely void your manufacturer's warranty.
Share
View full details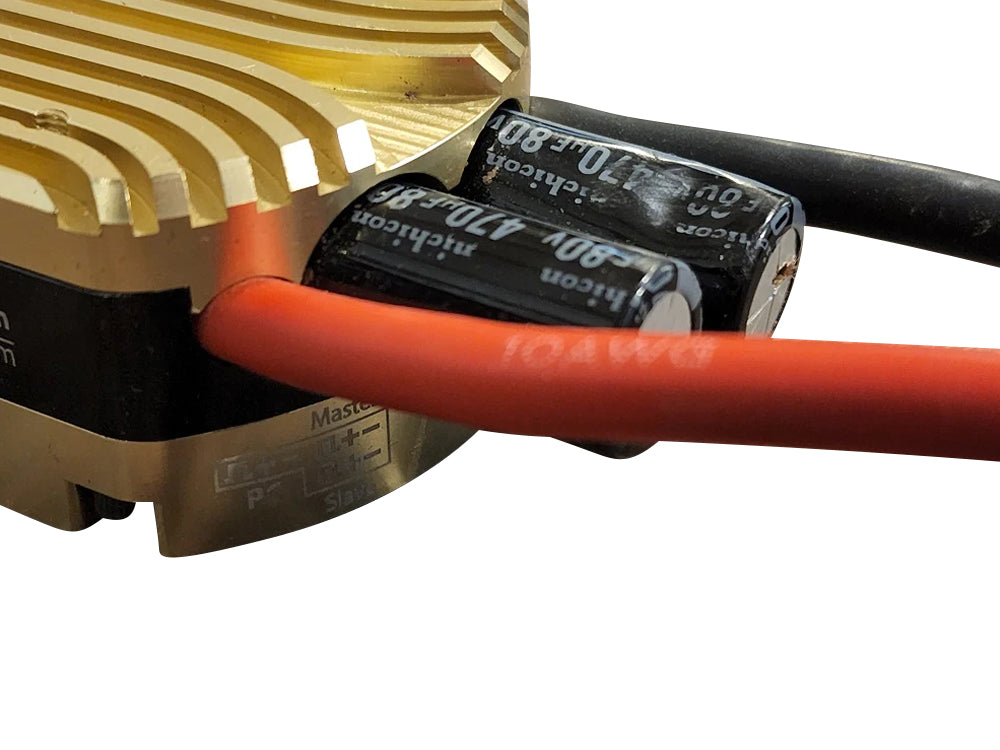 Awesome work
Had a crash which damaged the capacitors in my YGE Aureus 135 ESC, hit up Keith and sent it in to get the busted caps fixed, not only did he use the exact same brand of caps, but I had my ESC back working good as new in less than a week. Top notch work, without the long wait.
Excellent ESC Capacitor and Lead Replacement
I had a decent crash and damaged the capacitors on my ESC and also damaged the battery leads. I sent it to KC3D after a quick chat with Keith and he was able to get replacements ordered and turned around super quick! That was done about a year ago and that same ESC is still in heavy use and standing up to all sorts of abuse. Certainly recommend KC3D for any of your ESC repair needs!